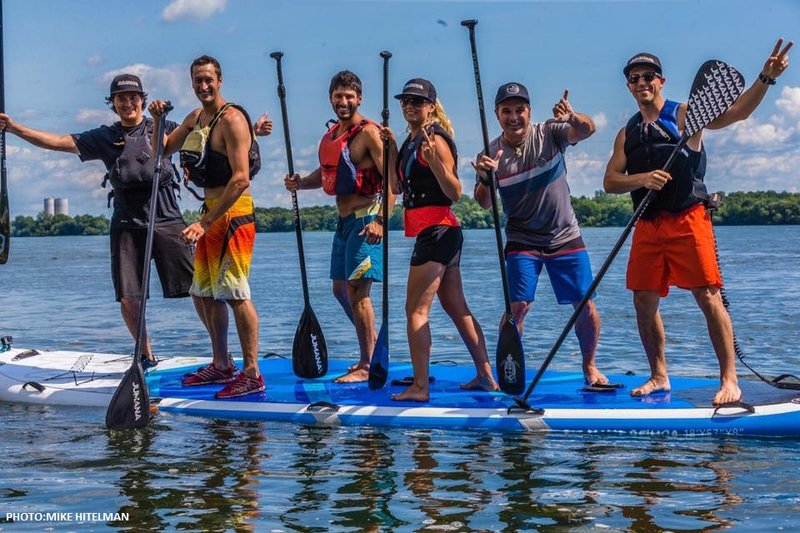 Team Building / ÉVÉNEMENTS CORPORATIFS
AU LIEU DE LA MÊME VIEILLE SALLE DE CONFÉRENCE, JUMANA BOARDS OFFRE MAINTENANT L'OCCASION UNIQUE DE TENIR DES RÉUNIONS D'AFFAIRES ET DES EXERCICES DE « TEAM BUILDING » SUR L'EAU.

LE « PADDLEBOARDING » CONTRIBUE À CRÉER DES RELATIONS DURABLES ENTRE LES COLLABORATEURS EN CRÉANT UN ENVIRONNEMENT DE RÉALISATION MUTUELLE ET D'ENCOURAGEMENT. En essayant quelque chose de nouveau, tout le monde est sur un terrain Égal, donnant la meilleure opportunitÉ de croÎtre ensemble comme une Équipe.

Nous tenons un MEETING D'INTRODUCTION, une courte leçon sur terre pour RENDRE tout le monde CONFORTABLE, puis le reste du temps est passÉ sur l'eau. À TRAVERS CET EXERCICE, LES RELATIONS SE CONSTRUIRONT ET VOTRE ÉQUIPE SERA ENSEMBLE POUR CRÉER UNE COMMUNAUTÉ DE TRAVAIL PLUS PROCHE REMPLIE D'IDÉES FRAÎCHES ET D'UNE NOUVELLE PERSPECTIVE SUR LE TRAVAIL.

APPELEZ au 450-530-9819 ou ENVOYEZ UNE EMAIL POUR LES TARIFS ET planifier une date!
REGARDEZ CE VIDÉO POUR VOUS DONNER UN APERÇU: VIDÉO BIG MAMA BELUGA & BARRACUDA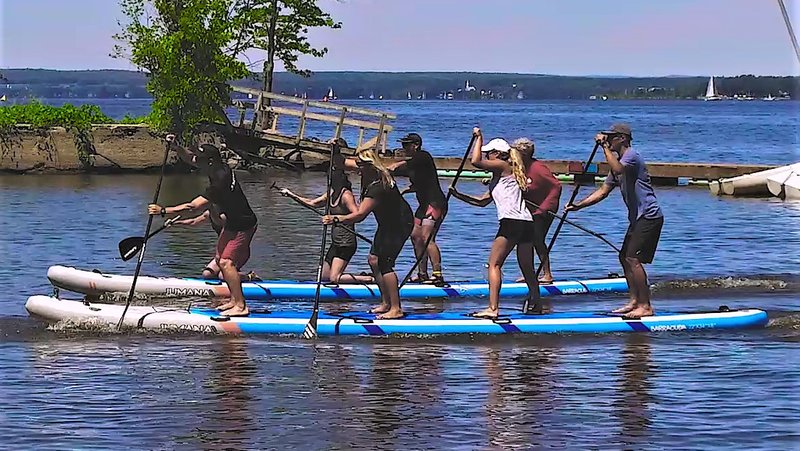 Team Building / Corporate Events
Instead of the same old conference room, JUMANA BOARDS now offers the unique opportunity to conduct business meetings and team building exercises on the water. 

Paddleboarding helps to create lasting relationships between co-workers by creating an environment of mutual achievement and encouragement. By trying something new, everyone is on equal ground, giving the best opportunity to grow together as a team. 

We hold a meet and greet, a short lesson on land to get everyone comfortable, then the rest of the time is spent on the water. Through this exercise relationships will build and your team will come together to create a closer working community filled with fresh ideas and a new perspective on the job. 

Call 450-530-9819 or send an email for rates and to schedule!